As technology advances, more and more hotels, resorts, and other hospitality businesses are starting to discover the benefits of "opening their doors" to innovations and trends. Incorporating new solutions in your hotel can enhance the guests' journey and experience, reduce operational costs, and as a result- drive revenue growth. To help you get started, we've gathered the list of the hottest hospitality tech trends for 2023.
Let your guests communicate with a virtual concierge
One of the best ways to improve the guests' experience, before the check-in and even after the check-out, is by using chatbots and guest relationship management platforms. 
Companies like HiJiffy or EasyWay enable hotels to provide their guests with a contactless, AI-powered virtual concierge service throughout the entire journey. These chatbots can handle the check-in process, answer the guests' questions and requirements, upsell by offering a spa, room upgrades, and other services, and even remind guests to rate their stay afterward.
The guests can easily chat with the concierge via WhatsApp, an online web-based chat, or a tablet in their room. After being implemented in many hotels and hostels, these solutions were proven effective for guest satisfaction, data collection, and sales optimization.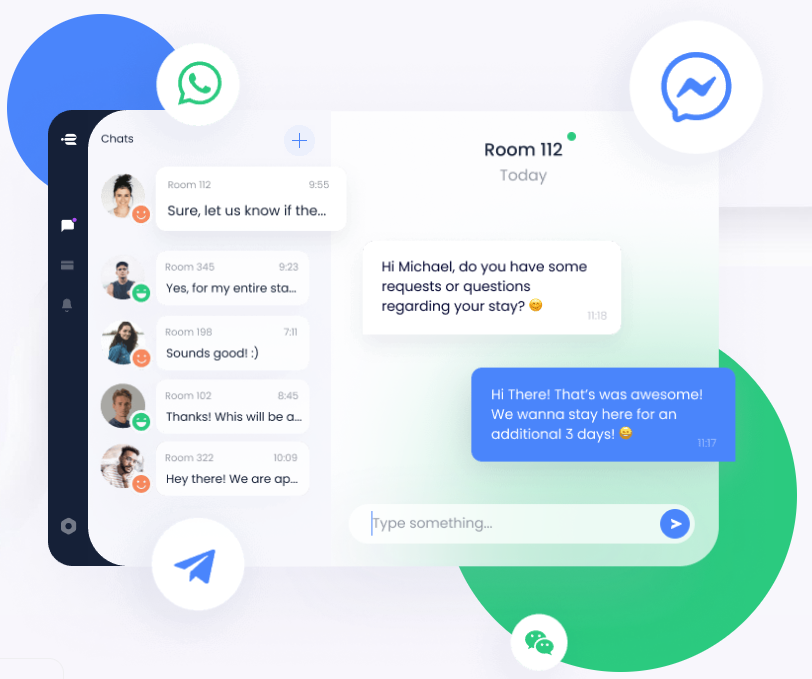 Hire Robots to Strengthen Your Staff
As hotels, among other businesses, face a growing shortage of employees, using robots and automation will be one of this year's biggest hospitality tech trends. But robots also have other benefits, as they may be used for streamlining dining operations, entertaining guests, or performing simple repetitive tasks. There's a robotic solution for almost every aspect of hospitality. Richtech Robotics, for example, developed the Matradee L, a self-driving robot server capable of serving food and drinks and bussing tables, and Richie, a cute delivery robot that can be put in charge of the room service. 
Another robot that might bring innovation (and sustainability- check out number 6) to your kitchen is SavorEat's robotic chef, capable of 3D printing customizable meatless burgers (and, in the future, steaks and kebabs) in minutes. 
But what about the guest experience?
Robots have one more advantage over humans – they're awesome (and look good on Instagram). Every business "hiring" robots to greet and assist guests will be immediately perceived as more innovative and cutting-edge. That's where robots like the famous humanoid Pepper or the KettyBot (an AI-powered delivery and reception robot) come in. 
Another innovative voice interaction solution for improving efficiency and guest satisfaction is using a robotic interactive bartender such as Cecilia.ai. Not only that Cecilia can work 24/7 in making cocktails and talking to the hotel guests, but she can also answer questions and provide information. A virtual concierge with a welcome drink.


Create Hotel Experiences in the Metaverse
Ah, Metaverse, the buzzword of 2022. While it didn't become as popular as Mark Zuckerberg hoped, the Metaverse will probably get involved in our lives, one way or another, in 2023.
The Metaverse offers hotels and resorts the opportunity to introduce their facilities to guests (or potential guests) or even attend a conference, in an original, innovative way, from the comfort of their own homes.
Every person with a VR headset could visit an exact 3D replica of the hotel (minus the annoying children at the pool) and tour the facilities before making a decision and booking a room at the virtual reception. We believe this trend will rise in 2023 as we see more and more chains opening their first hotel in Metaverse. Hotel Terme Venezia and others are offering clients to purchase NFTs (another buzzword from 2022), and AURA Skypool Lounge in Dubai, the world's highest 360° infinity pool, will open for Metaverse guests this month.
Don't worry; your real hotels are here to stay. The Metaverse is just a new way of marketing and giving your guests a different, cutting-edge experience. 

Let an autonomous vehicle drive your guests around
We thought that by 2023 we'd see autonomous vehicles roaming the streets, but that has yet to happen. However, low-speed autonomous vehicles already operate in closed areas such as campuses, airports, and industrial areas. Other businesses that can benefit from self-driving cars are resorts. Navya developed the Autonom® Shuttle, a self-driven electric bus with 15 seats that can drive your resort guests to their distant rooms. If you're looking for a smaller solution, Israeli startup Carteav is working on autonomous golf carts with four seats designed for on-site transportation.
Using self-driving cars in your hotel or resort saves drivers' costs, is available 24/7, is safer than human-operated vehicles, and is super cool and innovative.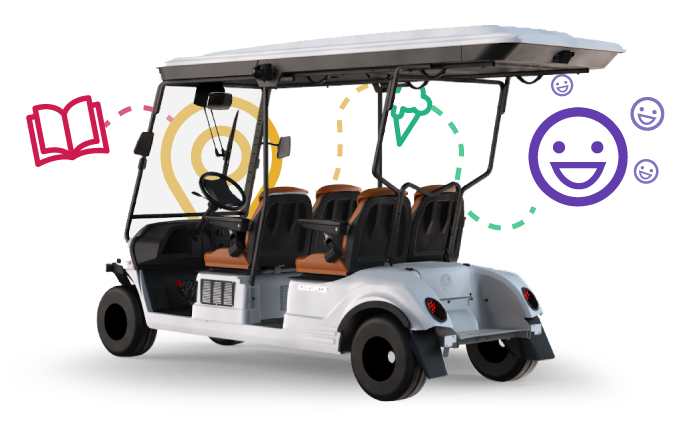 Make Some Space for Digital Nomads
A hospitality trend that has increased in recent years- mainly thanks to the pandemic, which made it more common to work remotely- is called Bleisure. This word is made from combining Business and Leisure. Many digital nomads, whether they are freelancers without an office or tech employees who don't need to work from their office, are seeking hospitality solutions that will enable them to combine business… and leisure. These solutions involve creating a co-working space with hot desks, fast (and stable) internet connection, meeting rooms, and some wellness activities to make the most of it.
Hostel chain Selina was built and designed to give space to digital nomads, but these days many hotel chains such as Marriott and Hyatt are starting to embrace the idea of Bleisure and build suitable facilities to make that happen.  
Go Green! 
Sustainability is THE trend your hospitality business should focus on in 2023 because it's more than just a passing trend. Sure, putting an emphasis on sustainability looks good in PR, but just "greenwashing" isn't enough, as most travelers prefer staying in an eco-friendly hotel. You have to make a fundamental change in your business and put a real effort into reducing waste and your carbon footprint. 
Common solutions are going paperless, building parking with charging stations for electric vehicles, ditching the little plastic shampoo bottles, using energy-efficient electric appliances and lighting, and more.
Besides the ideas above, there are newer ways to bring your business to the next level of sustainability. Winnow Solutions is a food waste management solution that helps hotel chains save money and the environment. SensorFlow is a smart hotel allocation system that optimizes the needed number of running compressors and saves energy.
The hospitality industry will change in 2023 and in the years that follow, and your business shouldn't be left out. Start incorporating these hospitality tech trends and innovative solutions into your hotel or resort, and you'll quickly see how it affects your business's public image, customer satisfaction, operational costs, and revenues.