The moment you've all been waiting for has arrived: 2020, one of the most awful years known to mankind (or at least since the invention of the internet), is finally coming to an end. It's been a year of a global pandemic, economic crises, depression, deaths of beloved celebrities, huge fires, and many other disasters we'd like to forget, but there were a few good things as well.  
To sum up this horrible year in a more optimistic way, we've assembled a list of 20 good technology & science news, innovations, and inventions that have happened in 2020. 
We hope that it will cheer you up before next year! 
Tech companies worked to find solutions and fight COVID-19
Since Coronavirus hit the world pretty hard, many large tech companies decided to put some effort, and utilize their people and resources to find solutions for fighting the plague. Sure, good for PR may have been an ulterior motive, but as long as it has helped save lives, what does it matter? 
Tesla used car parts to manufacture ventilators and donated 1,100 pieces to California hospitals. Unfortunately, it backfired. British company Dyson, experts in air-related products, have also decided to build 15,000 ventilators, but their services were not required in the end. Medtronic, a manufacturer of ventilators, shared the design specifications publicly, so that any company could replicate the machine.
Apple has donated 10 million masks to medical teams, Amazon has created 100K new jobs for deliveries and logistics, HP released 3D printable models for face shields and door openers, and Google and Apple updated phone operating systems with built-in contact tracing apps, to help cut the chain. 
On the Israeli front – online genealogy company MyHeritage donated 66,000 swabs (at the beginning of the pandemic, while the world was short on swabs) for PCR tests, and also partnered with Chinese company BGI to open field-testing labs in Israel.
Google's DeepMind solved the 50-year-old "protein folding problem" with AI
AlphaFold solved one of biology's biggest challenges: determining a protein's 3D structure from its amino-acid sequence. For those of you who don't speak the scientific jargon: proteins are pretty much responsible for most of what happens inside the cell, and their functions are determined by their 3D shape. With AlphaFold, the ability to accurately predict a protein shape will mainly enable quicker drug discovery, but it can also be used to create enzymes that make biofuels and degrade waste plastic. A true game-changer.
Scientists discovered a new material that can store solar energy for months, or more
Researchers from Lancaster University have discovered a material based on a "metal-organic framework", that might be able to harness the energy from the sun at summertime, store it for a long period of time, and use it for heating in winter or at remote locations where no electricity is available. They probably coined the phrase "Save it for a rainy day".
The first firefighting robot has landed in the US and has actually helped take out a major fire in LA. The robot is called Thermite RS3 and it's the first one to operate in the United States. The remote-controlled robot can shoot water or foam 2,500 gallons per minute and help firefighters in life-threatening situations like a collapsing building or burning of hazardous materials.
A new brain implant might help blind people "see" the shape of letters.
As published in Cell Magazine, Scientists at Baylor College of Medicine in Houston have developed a brain implant that "allows both sighted and blind subjects to recognize a variety of letter shapes without training and with high accuracy". It is only the beginning of the road and much research is still required, but this new technology might be able to help blind people see the shapes of family members and pets, as well as navigate independently more easily.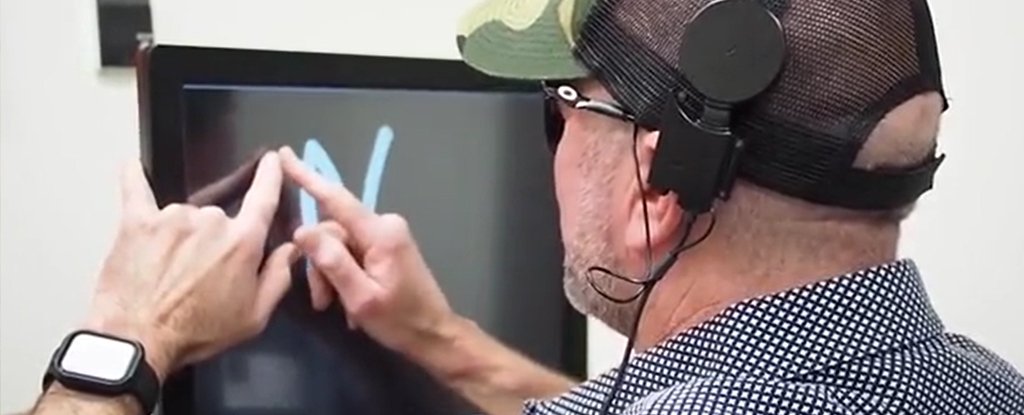 Google Loon is finally commercially available to connect millions of people to the internet
Loon project has been hanging around for quite some time, but so far, it has been used only for emergency situations such as in Puerto Rico after it has been hit by a hurricane.
Loon's main mission is to bring free internet connection to remote and disconnected areas, where millions of people have little to no access due to lack of infrastructure or means to afford it. Earlier this year, Google finally set up its Loon above Kenya, to enable connection where there is none available. However, people have criticized the company for choosing Kenya, since it is relatively connected- 39 million out of 48 million have internet access- and technologically progressed compared to other African countries, but it's still good news, especially in times of social distancing. 
The rise of animal cruelty-free food replacements
Companies like Beyond Meat or Impossible Foods aren't anything new, but this year many new startups popped up to show that any type of meat, egg, or dairy product could be made without harming any animals. Impossible Foods introduced the Impossible Pork, made entirely from soy and other plants, MyBacon by Atlast Food will upgrade every vegan breakfast, and Perfect Day has invented the world's first real milk proteins made without animals that can make cheese, yogurt, and ice cream.
In Israel, we've seen progress in many cultured-meat and "printed" meat companies like MeatTech and Redefine Meat. Zero Egg invented a plant-based egg that acts like a real egg, and Remilk, just like Perfect Day, makes real milk without harming a single cow.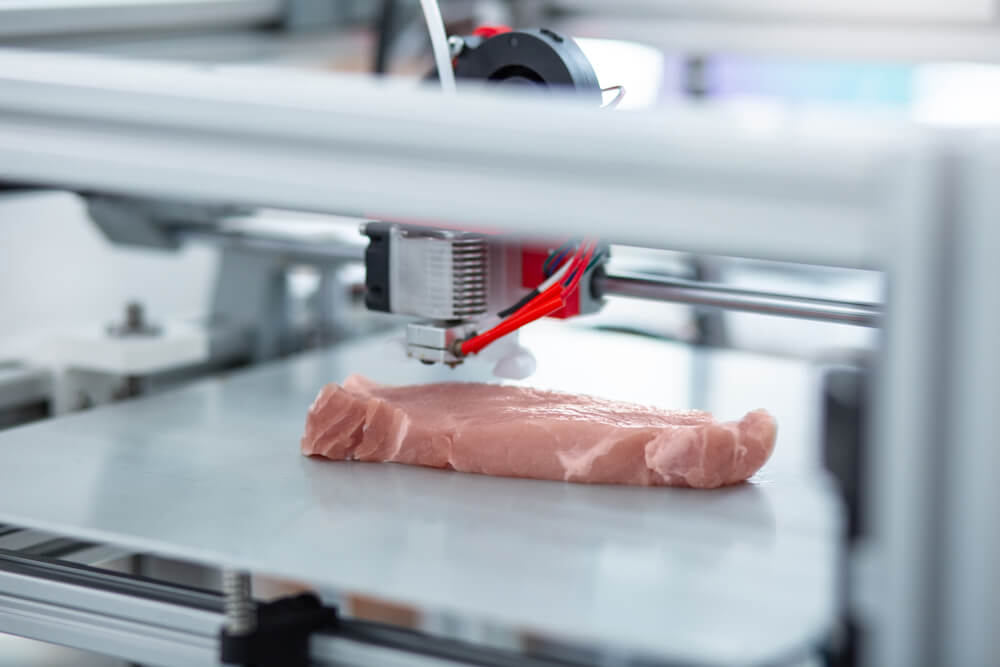 Breakthroughs in hyper-personalized medicine
Imagine that you create tailor-made drugs to fit one's genes, and find a cure for that specific and rare illness or genetic mutation. That's now possible thanks to a new method, called hyper-personalized medicine, being trialed and developed at this very moment.
It's pretty new, but it could change the world of medicine forever: anyone would be able to get a pill that will solve his or her health problems. Not bad, 2020.
SpaceX made history once again as they launched a crew of NASA astronauts to space,
making it the first time a private company has sent people to orbit. It's good news for NASA as well; they're now able to send astronauts from US soil for the first time since the Space Shuttle program ended about a decade ago. Well, if a plague hits us again, we should be able to find safety in outer space.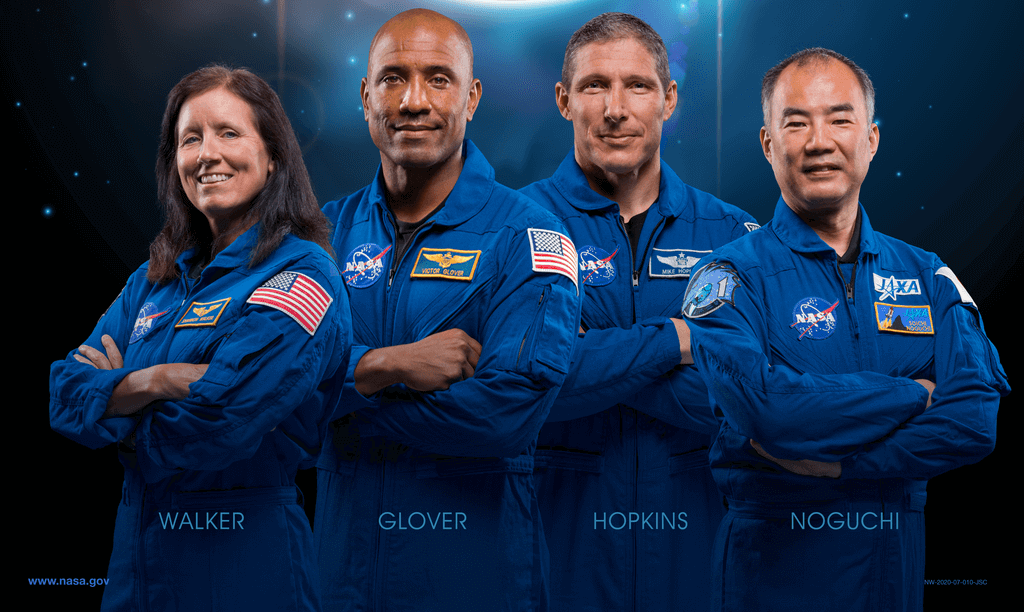 The UAE has successfully launched the Arab world's first Mars mission
Al Amal, or Hope Probe, took off from Japan and is expected to reach Mars by February 21st. UAE has founded its space agency in 2014, and it took them only six years to develop a Mars mission. Pretty impressive. 
Speaking of UAE, the peace agreement with Israel opened a whole new market for opportunities and investments
Investors from the Emirates are always looking for promising startups in the Middle East, while Israeli startups are always looking for investors – a match made in heaven. Take a look at all the deals being made as we speak, the collaborative programs, or the hundreds of Israelis that showcased their products at Gitex Conference. 
Oh, and making peace is always a good thing, let's not forget that.
Israeli startups broke a personal record: $10 billion raised in just one year!
Despite COVID-19, and maybe thanks to it for a few startups, Israeli startups raised more money this year than ever before. However, we saw fewer pre-seed and seed rounds, as VCs and investors preferred the safer option and put their money on well-funded startups. The biggest rounds this year were Via ($400m), SentinelOne ($267m and $200m), Next Insurance ($250m) AppsFlyer ($210m) & Gong.io ($200m)- 5 companies that account together for over $1.5 billion. 
Intel acquired the Israeli transportation data app Moovit for $900m
Intel is known for making large investments and acquiring startups in Israel, like the $15 billion acquisition of Mobileye in 2017, or the $2 billion acquisition of Habana Labs in December 2019 (nearly made it to the list!). The story of Moovit, an app with 800 million users that every Israeli knows, is no different. Intel bought the company in May 2020 for $900 million for its valuable global transit data, which could be used for Intel's grand plan to become a complete mobility provider.
Our favorite TV shows and movies were reunited on Zoom
It was definitely a perfect year for video conferencing software Zoom, and it surely helped people connect through hard times and social distancing. However, 2020 will also be remembered for all the film and TV cast reunions who found an excuse to "meet" for group interviews or script reading, usually to encourage donations or voting at the US elections. Some of the reunions we witnessed this year included: Everybody Loves Raymond, The Princess Bride, Fresh Prince of Bel-Air, Frasier, Community, Lord of the Rings, Ghostbusters, X-Men, and The Office cast, which was reunited by John Krasinski as a wedding surprise.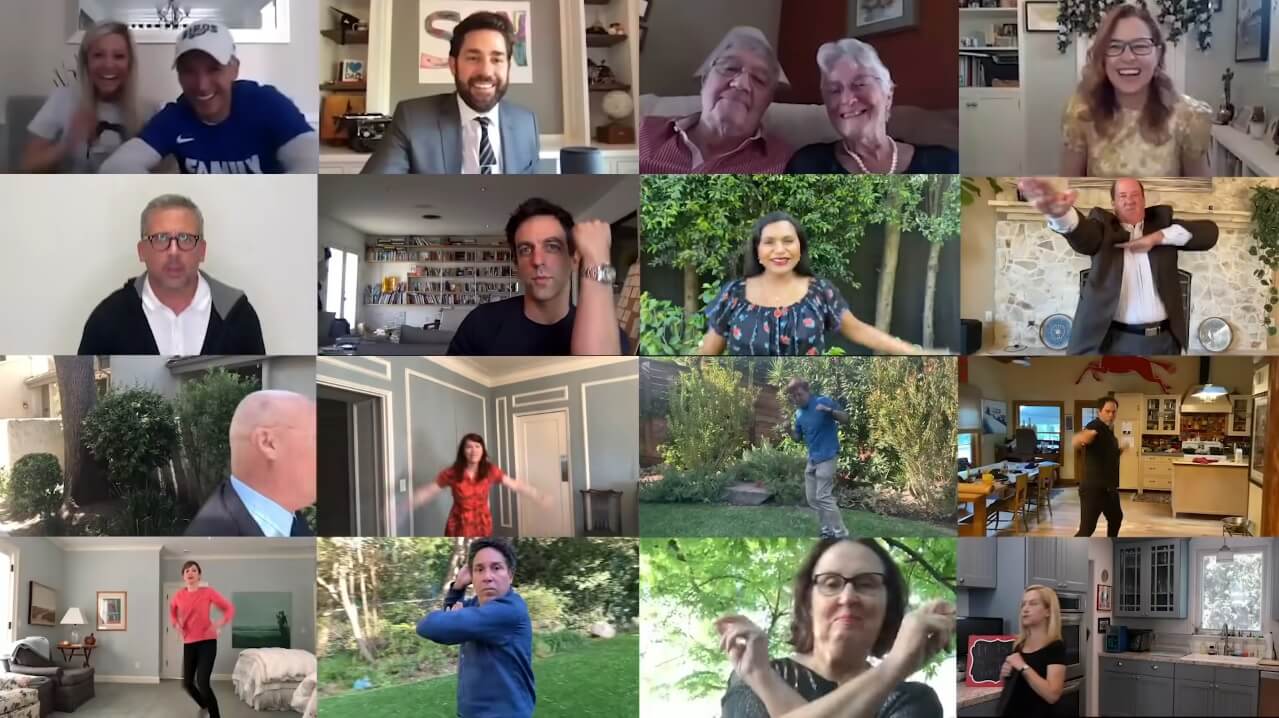 Google opened up Virtual Museum Tours to the world (wide web)
Art museums shut down, just like every attraction hit by COVID-19, but luckily we had Google to save the day. Google Arts & Museum platform lets you explore over 2,500 art museums via your browser or smartphone. Some of the museums are even open for a virtual tour using Google's Street View, which lets you walk inside and be dazzled by pieces of art. 
Twitter and other companies have ceased the use of the terms "master", "slave" and "blacklist" in the code.
2020 has been such a crazy year, but one of its turning points and memorable events was the death of George Floyd. It sparked protests across the US as well as the need for the media to be more inclusive and politically correct. The spirit of Black Lives Matter seeped into the tech industry as well, as Twitter and JPMorgan decided to change the offensive and old-fashioned terms that have been used in programming languages for years. "Master" would become "Leader", "Slave" would be "Follower", and "Blacklist" would turn into "Denylist".
Among Us
The global pandemic has divided the world into winners and losers, and the gaming industry was indeed on the winning side. With many people and children stuck at home, it's been the gaming's finest hour, but one small game stood out the most: Among Us. The murder mystery game launched in 2018, but was rediscovered this year by famous YouTubers and Twitch streamers and exploded completely. It became a global phenomenon; the number of users grew exponentially, even faster than confirmed cases of COVID-19, and turned a tiny gaming startup into a giant. Sure, it's mostly good news for the developers, Innersloth, but nothing unites people better than a free (or $5) multiplayer game with friendships and betrayals.  
"Forcing" innovation
A year of lockdowns, closed stores and restaurants brought many businesses to the realization that they must progress to the 21st century, if they wish to survive through these tough times. It may sound like a bad thing, but actually these businesses found a new channel for earning money. Food delivery companies like DoorDash, Wolt, and Uber Eats grew significantly while simultaneously helping restaurant owners keep their business alive. Retail stores and supermarket chains had to cooperate with other companies (like the Israeli startups Bringg and Bringoz) that built an entire delivery service for them- from setting up a website to handling the necessary delivery logistics.
It didn't just affect the restaurants and stores- Everyone turned to the internet. Schools suddenly had to adjust and enable e-learning via Zoom or other systems, and non-techy companies like lawyers offices and advertising agencies enabled working from home with remote teams.       
Hopefully,  by the end of 2021, when the world goes back to normal, the old-fashioned companies will be thankful for the pandemic that now allows them to work both online and offline.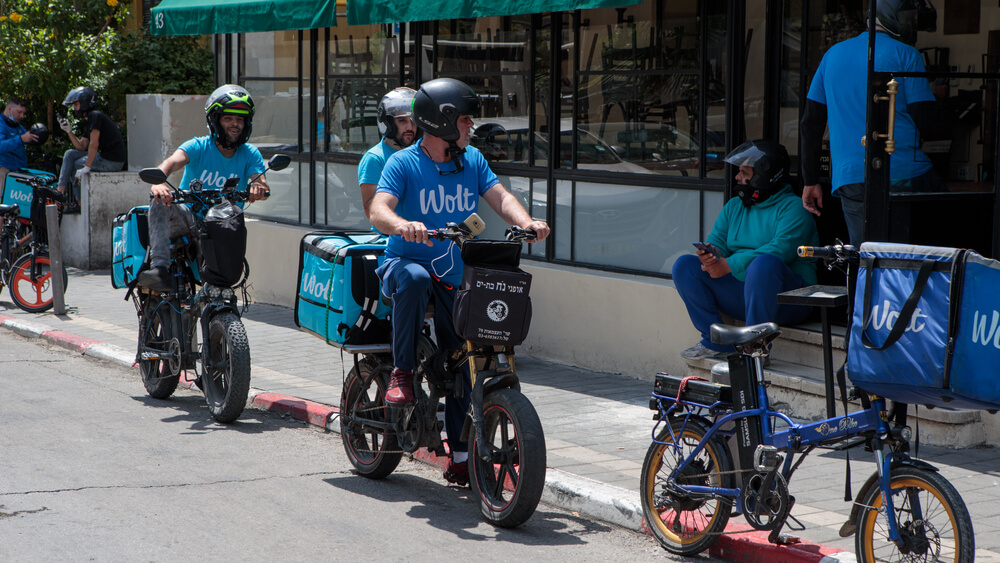 The Rise of Telemedicine
Remember the last paragraph about forcing and rushing into innovation? Well, that need doubled when it came to telemedicine technologies. Visiting a doctor is always a hassle when you just need to check something simple, make sure your child is okay, get your prescriptions, or hear an opinion about something that bothers you in the middle of the night. There have been many efforts over the years to make telemedicine possible, accessible, and simple, but it never became the main option. The pandemic changed it. People weren't fond of seeing a doctor and visiting a clinic with potential coronavirus-positive patients hanging around, so they used video calls and other technologies, and got diagnosed in their PJs.
Besides the benefits mentioned before, telemedicine enables 24/7 availability, even for tiny questions that you thought were unimportant but can save your life with the right examination, and it helps reach remote locations with no medical center around.
Israeli startups also enjoyed the fruits of telemedicine success: Remote examination device TytoCare raised $50 million, AI personal health assistant K Health raised $90 million, and Healthy.io's home urinalysis kit became FDA approved, raised $9 million, and acquired their largest US competitor.  
We have a vaccine for COVID-19!
You wanted some really good news from this year? There's a working, FDA-approved vaccine for Coronavirus produced by Pfizer and Moderna. We'll only see its effects next year, but we couldn't ask for a better ending from 2020. What's happening next is only up to us – believe in science, believe in doctors, and go get vaccinated.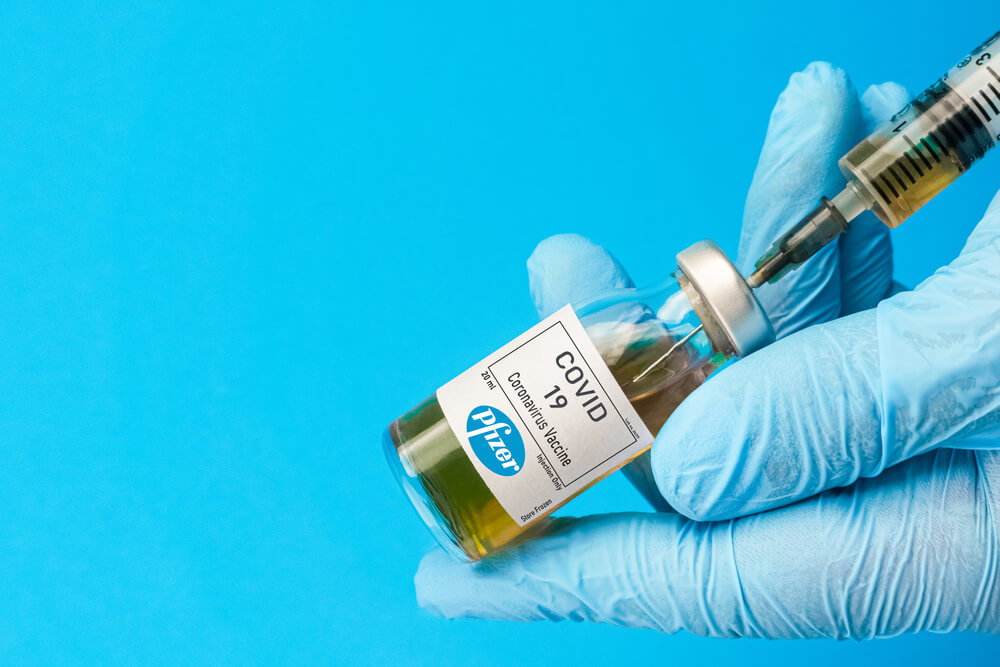 So, how to sum up 2020? It was bad, really bad. Devastating. Life-wrecking. But luckily for us, it happened in 2020, in times of technological advances. Scientists and researchers had endless fundings, data, and the power of AI to find solutions, vaccines, and medicine to help treat patients. Governments and cities used data to fight the spread of the virus more efficiently. People were stuck at home, but at least (some) had internet access and a Netflix user. People were able to work from home, so at least some of the jobs were safe. The point is – we're in luck that the pandemic hit us in 2020, rather than 1940, 1980, or even 2010. 
Now, we just need to hope that the vaccines will do their job, that the Coronavirus will slowly fade until it becomes just another seasonal flu, and that 2021 will be so good that we'll have to make an article about "21 bad things that have happened in 2021".