After two years with COVID-19, the world has finally returned to normal, along with the flagship of tech events and one of the most anticipated and covered conferences: CES 2022.
The Consumer Electronics Show returns to Vegas in its full glory in January 2022 with 1,600 companies from all across the globe, hundreds of thousands of visitors, and one Israeli pavilion led by the Israel Export Institute- featuring emerging and innovative Israeli startups that will showcase their products in CES for the first time to the eyes of the visitors and receive worldwide media coverage.
This year's delegation consists of 18 companies, including our very own robotic bartender Cecilia.ai, who'll be making delicious cocktails for thousands of guests in a blink of an eye. It's a benefit for us as well as for the rest of the Israeli startups. We'll get the opportunity to introduce Cecilia and her autonomous cocktail-making and conversational AI abilities to the world, the visitors of CES will be drawn to get their free drinks, and the other startups in the booth will enjoy a flux of new visitors who just happened to "accidentally" stumble upon the place- only to be amazed by various life-changing Israeli innovations along the way. That's Israel for ya – always working together.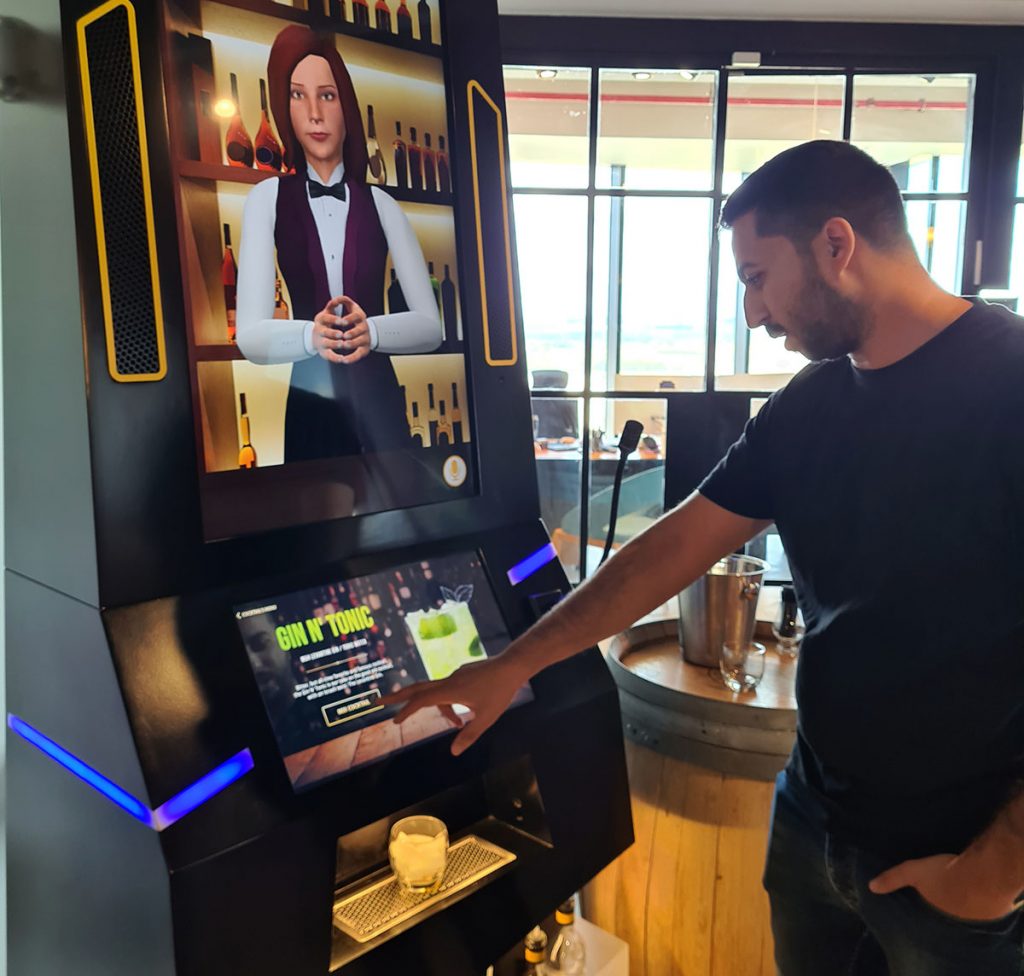 We know that time is precious, so to make your visit to the Israeli Pavilion as profound as possible, we've made you a list of 8 Israeli Startups to Watch at CES 2022.
So, when you reach Booth No. 61708 at Eureka Park, say hi to Cecilia, grab your complimentary cocktail, and start your journey through the Israeli inventions that are bound to change the world.
Bzigo – Mosquito Tracker
No more buzzing. No more itching. Bzigo is the first-ever device that actively detects and locates mosquitos. Once a mosquito is detected in your room, an alert is sent to your smartphone with the exact location of the mosquito. What happens next with that mosquito is up to your kindness. A must-visit (unless you're a mosquito).
More info: Startup in Round A. Looking for an investment. 
[Source: Bzigo]
Chakratec – Sustainable Charging
Chakratec is a leading provider of a patent-pending flywheel energy storage technology on a mission to create the world's most sustainable charging solution for EVs (Electric Vehicles). The company's technology enables unlimited high-power charge and discharge cycles and is based on a non-chemical flywheel, which makes its solution eco-friendly and sustainable. We're out of energy explaining how their technology works, so just visit their booth and let them charge you up with information.
More info: Public (TASE: CKRT). 
Buckle up, people, because CityTransformer is about to take you on a ride on the world's first all-electric mobility solution built for big cities. This new vehicle- which looks like the lovechild of a car and motorcycle- was designed to take minimal space for parking, beating traffic in cities with the ability to switch modes and "fold" from performance mode (1,400mm width) to city mode (1,000mm width).  Watch out, Megatron.
More info: Raised $10m in Round A. Looking for investors.
Deeyook – Ultra Precise Location Technology
Deeyook ('precision, accuracy' in Hebrew) offers Precise Location as a Service through its patented wire-based firmware solution installed in any Wifi/4G/5G radio access technology, providing the ultra-precise location (~10 cm) of persons or vehicles both indoors and outdoors. Deeyook's solution is self-learning, easy to install, low on power consumption, and super fast.
Sounds interesting? You know where to find them.
More info: Raised $5m in A Round. Looking for an investment. 
The company behind Tando; a fully autonomous drone for security, inspection, and maintenance that can fly indoors. Tando provides complete visual and thermal coverage, uses AI to improve decision making and prevent false alarms, is capable of data collection and analysis tasks, and reduces costs. Can't wait to see it flying around at CES.
More info: Round A. Looking for an investment.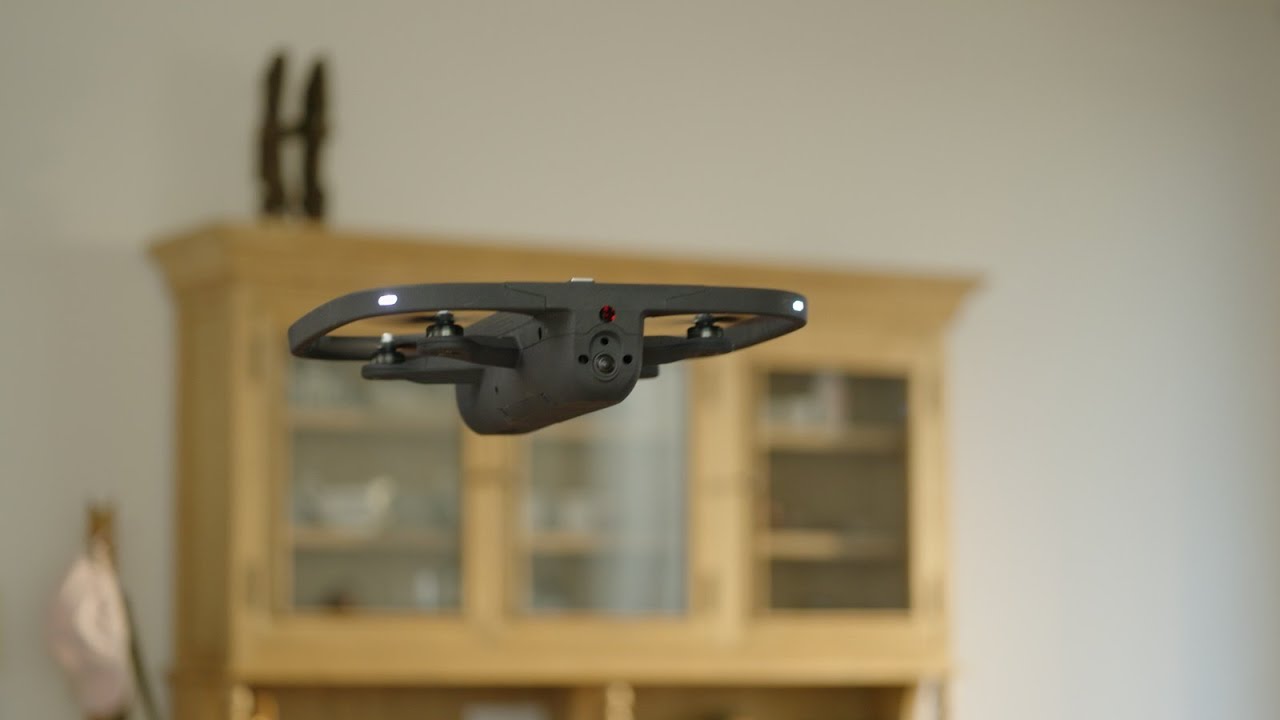 iRomaScents
–
Scented Entertainment
Can you believe that we're almost in 2022, and you still can't smell movies or video games? Well, one of the Israeli startups to watch at CES 2022 is aiming to change that.
iRomaScents adds scents to movies, videos, games, and commercials at home or at the cinema to enhance the user experience and change the effectiveness of advertising.
The company also operates in the B2C market, offering consumers to choose their preferred fragrance at home and order it online. Smells interesting.
More info: Not seeking for an investment at the moment.
Oorym – Making Augmented Reality a Reality
Remember Google Glass? A new Israeli startup is trying to make that happen, again, but successfully this time. Oorym is developing and fabricating the next generation of near-to-eye displays, with higher quality, superb performance, and low manufacturing costs that will change the way people experience AR. Oorym was founded in 2016 by Dr. Yaakov Amitai, the inventor of the waveguide and the Planaric-substrates technologies used in most of the AR HMD systems in the world. If there's a person who can turn augmented reality into a reality, he's the guy.
More info: Looking to raise $10m.  
Silentium – Silence in a Chip
Shhh! Time to meet the last startup on our list. Silentium is leading the way in Automotive Active Acoustic & Sound Control, with the development of a unique Action Noise Control technology called Quiet Bubble™. QB™ blocks unwanted sounds, no matter what the sources are, without the need for headphones. Their product can be used at home, in cars, in industries, and in public transportation. Ironically, we believe Silentium's technology will make a lot of noise at CES.
More info: Raised $85 million in total. Looking to raise another $50m.   
Being on top of innovation, Israeli startups have always liked to demonstrate and show off their groundbreaking technologies to the rest of the world. CES was always the best platform to do so. So, although we mentioned only 8 Israeli startups to watch at CES 2022 (or 9, if you include our Cecilia), we expect many other Israeli companies to exhibit at the conference.
Now all they need is a cocktail giveaway made by a robot and support by the Israel Export Institute and the Ministry of Economy and Industry, which we couldn't have done without them. 
Still haven't found that one special company that you're looking for?
Here are the rest of the startups that'll exhibit at the Israeli Pavilion: 
Biobeat – a next-generation AI remote patient monitoring system 
Cybellum –  Integrated cybersecurity solutions for connected device manufacturers
DriveU.auto – Superior connectivity platform for autonomous vehicle teleoperation
Imagry – Building the world's first mapless autonomous driving platform
MoodoAIR – A revolutionary app-controlled 2 in 1 air purification and fragrance diffusion system
Newt – Professional personalized digital nutrition support, accessible anywhere and anytime
Resight – An easy system for adding an AR layer to physical locations
TiKBAG – Adding IoT to your kids' school bags, to track their bag weight and schedule. 
VBox – An alternative for live TV streaming that combines live local TV channels with online streaming services
Come and meet Cecilia.ai and other exciting 17 Israeli companies at the Israeli Pavilion. Book a meeting today. 
CES 2022 | Las Vegas, NV
January 5-8 | Venetian Expo
Eureka Park | Hall G
Booth No. 61708