Looking at this month's record-breaking numbers, it's hard to believe that there's a pandemic outside that made Israel return to a second lockdown. It seems that the Israeli startup ecosystem wasn't affected badly (without so many "casualties") and some companies even grew exponentially with the rising need for their product during the pandemic.
In September of 2020, the Israeli startups hit a record number of investments; the highest one we remember since we began making these monthly infographics and overviews. To be more accurate, 42 Israeli startups raised nearly $1.2 billion, mainly thanks to Next Insurance's $250 million round and Snyk's $200 million, but other startups raised significant investments as well.
Congratulations to all the startups!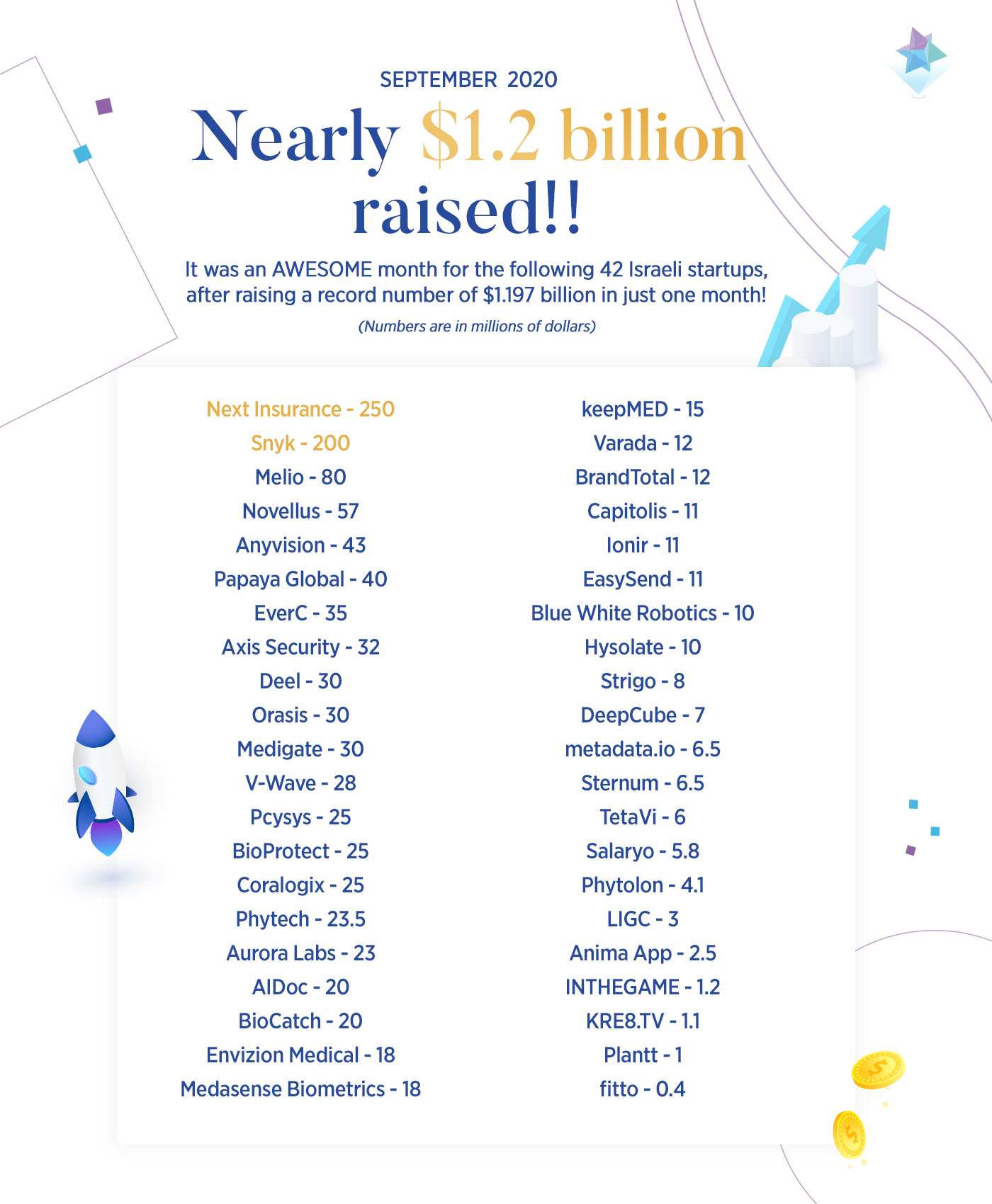 Don't forget to follow Startup Israel Community for more updates!