Originally published as contributed content on NoCamels, a world-leading news site covering breakthrough innovation and technology from Israel.
There's tough and ruthless competition out there in the food and beverage industry. Many managers and owners, from small boutique cafes to large hotel food chains, are always looking for new ways to reinvent, to market, to spice up their food and drinks menus, and to deliver a better dining experience for guests. Luckily, in the past few years, many startups and technology companies were founded specifically to solve the industry's most burning issues.
On today's special, we have made you a list of 10 Israeli FoodTech startups and innovations to help you upgrade your menu and services. We've split it into two categories: products that can automate the process; refresh the dishes; or help your brand stand out, and software for kitchen management and smart analytics.
Israeli FoodTech Startups For An Upgraded Customer Experience
Hyper Food Robotics – The First Autonomous Fast Food Store
Co-Founded by the owner of Pizza Hut Israel, a guy who knows a thing or two about fast-food chains, Hyper Food Robotics is aiming to bring the automation revolution into the field.
While restaurants these days are struggling to find cooks, sellers and maintenance teams, Hyper is solving that problem with an autonomous fast food store. The store is actually a robotic container divided into four areas: storage, production, packing, and collecting – ready to be picked by a customer or a delivery service. The store can be customized to make pizzas, burgers, salads, and more. Sounds promising.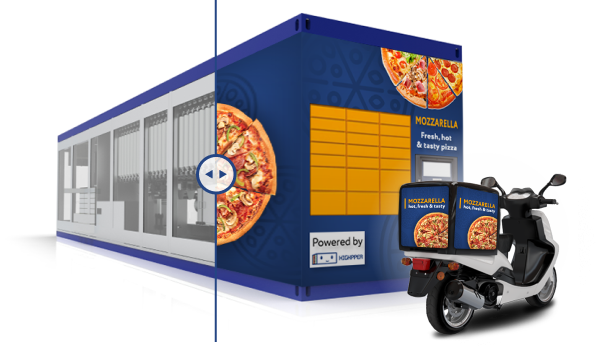 Ripples – Print on Beverages
You probably ran into Ripples' product at least once in your life, when you went to a cafe or attended an event, but you just had no idea. The Ripple Maker is a machine capable of "printing" on top of foamy beverages like coffee and beer. Combined with the software, you can easily customize and serve every drink with your logo, promote your #business, or just wish customers a good morning. Sure, it will disappear after the first sip, but it will surely be remembered and published on social media. A terrific way for restaurants, bars, and nightclubs to increase sales and customer loyalty. 
Cecilia.ai – Robotic and Interactive Cocktail Maker
A smart and interactive robotic bartender that can be found in hotels, cruise ships, lounges, and more to expand the menu with delicious, automatically-made cocktails.
Powered by conversational AI and voice recognition abilities, Cecilia also chats with customers, guides them through the menu, tells jokes, promotes your business, and provides an unforgettable experience to new and returning visitors.
This robotic bartending unit is easy to install and customize, has secured payments, takes a small footprint, and can operate 24/7 to make every hour a happy hour.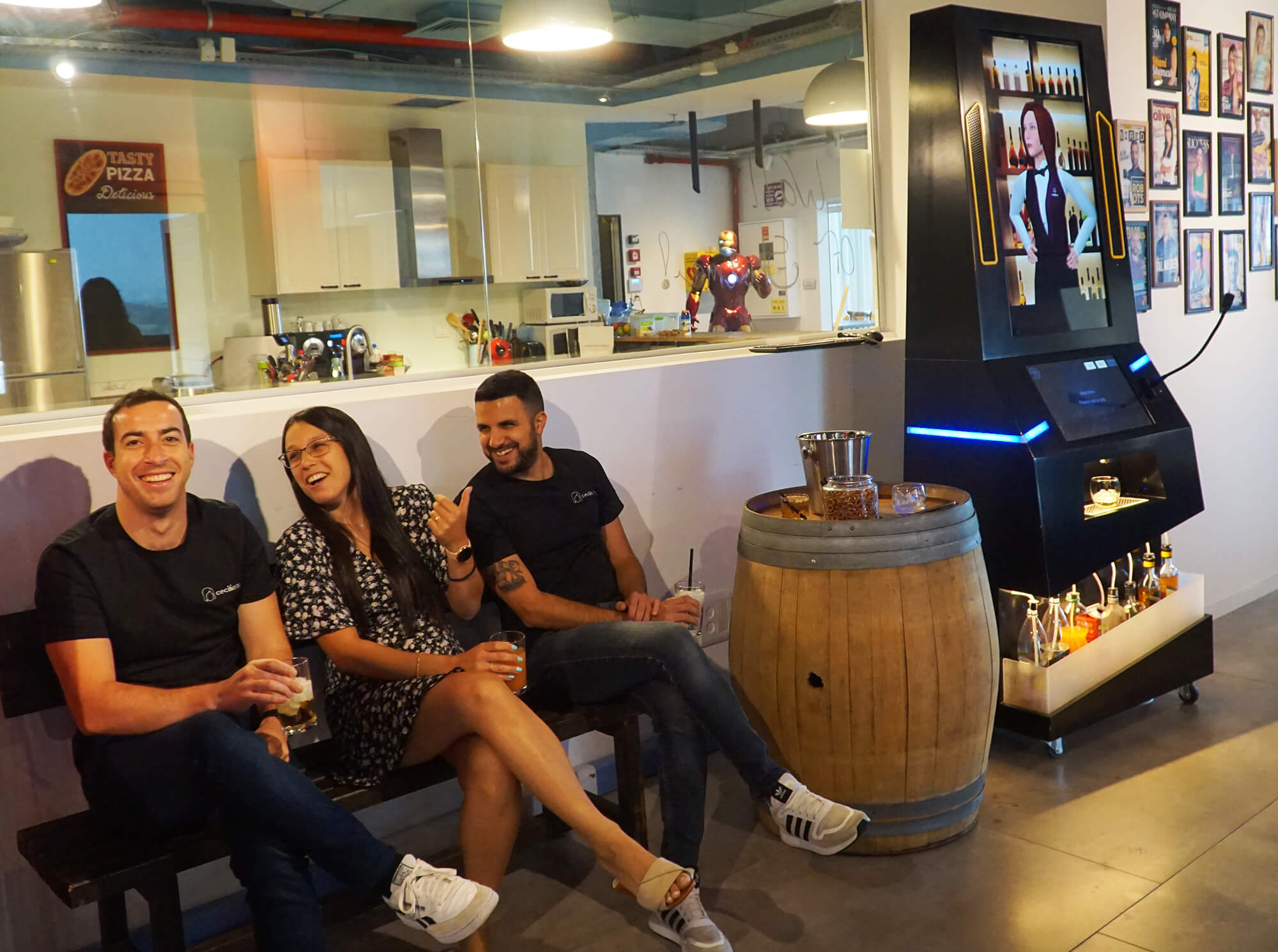 Milkit – Milk on Tap
Another Israeli FoodTech startup that can upgrade your restaurant is Milkit, a patented milk tap solution that saves time, energy, and money.
With its unique 17L milk bag, the Milkit device pours precise amounts of milk, saves up to 4 seconds per coffee cup, and eliminates the need for storing milk bags. In fact, this solution that you didn't even think was necessary until you've opened your own restaurant is already being used by several Israeli restaurants and hotels, as well as Starbucks in Germany. Milking it, indeed!
Talking Bread – Turn your bread into a media
If the printing on top of beverages, as the startup aforementioned does, doesn't talk to you – maybe a talking bread will. Talking Bread is a FoodTech startup with a patented solution for imprinting on top of baked and pre-baked products using nothing but heat. You can add your logo or a painting to buns, loaves, pita bread, burgers, and every other bad carb that brings customers joy. 
Solato – Countertop Gelato Maker
Love ice cream? Based in Israel and Canada, this startup has developed Solato, which looks like a Nespresso machine for ice cream, leading the gelato-making evolution with the "smoothest, creamiest gelato made fresh in a moment."
This countertop device makes authentic artisan gelato, fruit sorbets, frozen yogurt, and iced coffee using biodegradable capsules, which can also be used as the serving bowl. Solato is ideal for small cafes and restaurants looking to upgrade their menu with fresh ice cream without wasting precious space and money.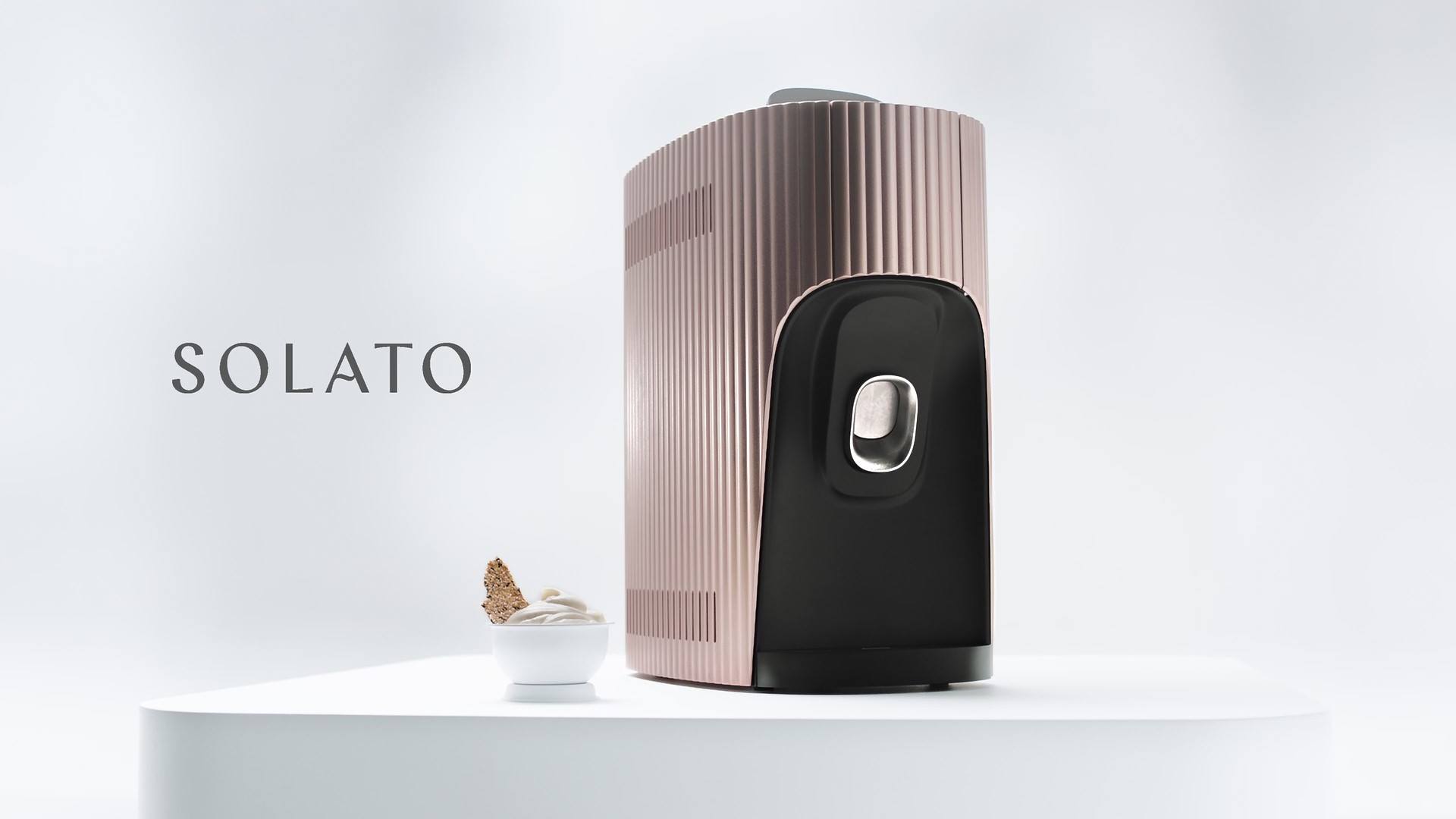 Israeli FoodTech Startups For Kitchen Management
Tastewise – Use data to know what's trending
Ever wondered what foods, drinks, and recipes are trending these days without watching videos on TikTok or exploring Michelin-starred restaurants?
With Tastewise, you can harness the power of AI to turn billions of data points from recipes, menus, and social media into actionable insights that will help you grow your brand. Ease out, save precious time on research, let the platform find the next best flavor or dish, and discover marketing strategies to learn from competitors and create better content. Although the company's main clients are CPGs, they also aim for kitchens that are constantly seeking food innovations and beating the competition. Tastes good! 
Tabit – A 360° MobileFirst Restaurant Solution
If you're in the F&B business in Israel, you're probably familiar with Tabit's technology, currently "taking over" every restaurant and cafe and improving them. If you see waiters and waitresses taking your order with tablets – that's probably Tabit right there.
Tabit's platform helps restaurant managers with a cloud-based solution that handles all of the operations: ordering, payments, online orders, delivery systems, reservations, guest management, analytics, and more. All that's left for you to do is just make sure that the food and service are outstanding.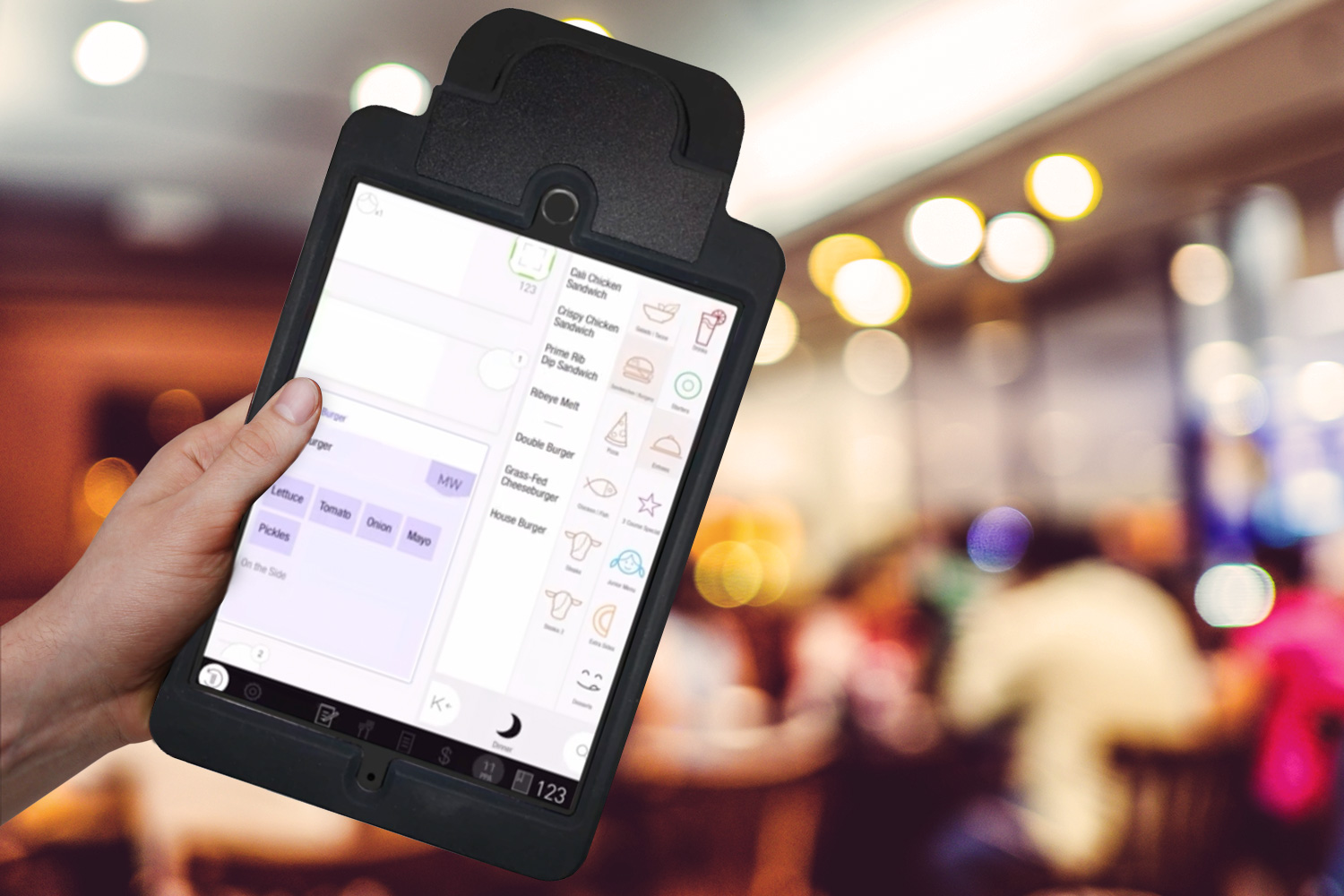 Weissbeerger
–
Know what your clients are drinking
Acquired by the world's largest brewer AB InBev in 2018, Weissbeerger is still here under the radar to provide the food and beverage industry with their leading data analytics solution. Using their smart  taps and aggregated data, bar owners can learn about the customers' consumption patterns and optimize their sales and operations. Weissbeerger developed a smart B2B marketplace called BEES, which helps pubs, restaurants, convenience stores, and other retailers to purchase goods and stock from one single online shop. BEES is selling thousands of products, not just from AB InBev, and it has become one of the biggest e-commerce platforms in the world.
EatEat – Reinventing the Menu Experience
Founded in 2020, EatEat's mission is to help restaurants upgrade their restaurant offerings and menu with a little help from AI. The company offers its Menu.ID product to kitchens for free to help them easily manage online menus across multiple platforms with just one click. Smart.Menu, also offered for free, can be integrated in any website to aid diners by providing them with a personalized experience and learning from their preferences to match them with the perfect meal. We'll keep following that one!
Before we wrap up, let's not forget the heroes of the pandemic: Israeli food delivery services. Companies like 10Bis (acquired by Takeaway.com) and Haat, which specializes in food delivery to remote areas and Arab villages. Without these services (and global companies like Wolt), many restaurants would have never survived the quarantine.
Foodtech startups and innovations, as those mentioned above, can be beneficial for both your business and its customers. Combining AI, cloud services, data collection robotics, and automation makes one hell of a successful recipe for your business's success.
So, are you ready to order?