Author Bio: Cristin Howard runs Smart Parent Advice, a site that provides parenting advice for moms and dads. Cristin writes about all of the different ups and downs of parenting, provides solutions to common challenges, and reviews products that parents need to purchase.
Over recent years there has been a lot of guilt directed at parents about the amount of screentime they let their kids have. Some of this comes from ideas about how passively watching TV is bad for kids' language development. However, technology can be a powerful learning tool to help your kids actively engage with educational material.
With the world feeling a little uncertain at the moment, it can be reassuring to have a way to help bolster your kids' education. So, here are five guilt-free ways you can use technology to give your kids a boost.
Find A Comprehensive Learning System
More learning systems are popping up online these days. If you're thinking of a webpage with some education continent and some games, then think again. You do get a range of quality depending on if you go for free to use or a subscription option. However, these systems can offer comprehensive learning tools for kids from as young as 2.
The subscription ones like ABC mouse tend to have more resources, at a high quality. They're also advert free and more secure. You kids can access a range of learning materials, including games, books, and songs. There are also printables if you need something quick. With these systems, they will often suggest content appropriate to your child's level. This is a hassle-free way to not only keep your kids entertained but to also engage them in educational activities.
Use As A Supplementary Resource
Just because you're using technology to help your kids learn doesn't mean you should entirely abandon physical resources. In fact, using mixed media is an effective means of assisting children in absorbing information and applying it in different situations.
A great example of a learning resource that does this is Hooked On Phonics. This is an affordable learning to read subscription service. Each month you get some physical resources delivered to your door. These include workbooks and storybooks. Along with this, you get access to their app, which can be used on or offline. The app acts as a supplementary learning tool. It supports the learning started with the physical materials.
There are plenty of other ways that you can use technology to supplement your kids' learning. Even watching some kids shows or documentaries can provide a lot of educational benefits. To get the most out of these things, it's ideal for parents to watch with their children. Then you can talk about what you've seen and learned.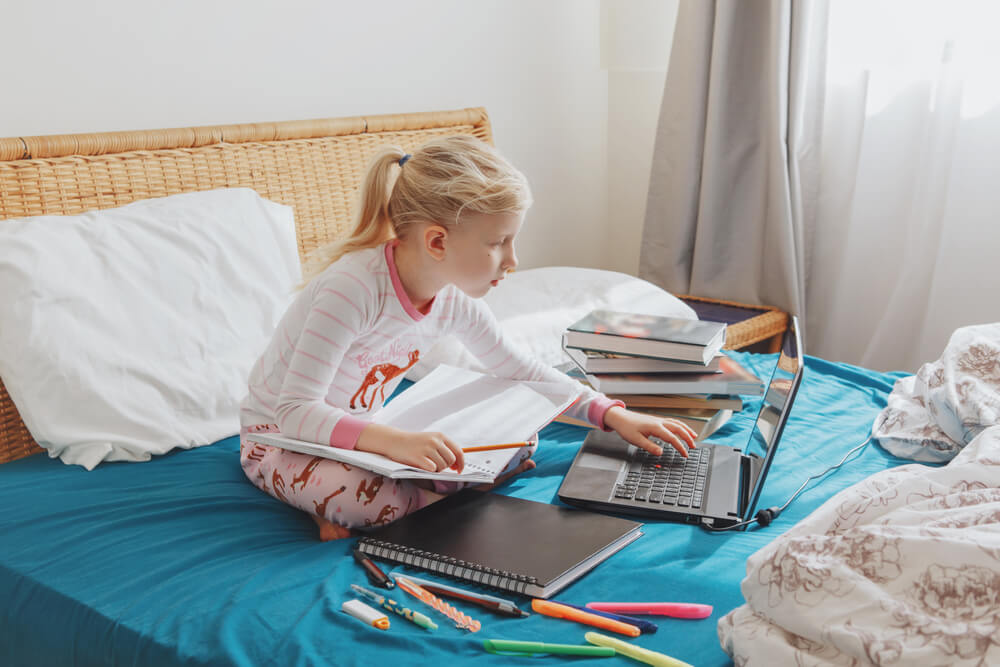 Get Access To More Variety
Reading is one of the best ways to boost your child when it comes to their education. The more they read, the wider their vocabulary becomes, and the better their writing.
If you've succeeded in raising a voracious reader, then carrying books everywhere gets difficult and space consuming. This is where technology can really come to the rescue. Many excellent reading services can turn a tablet or phone into an entire library of books to explore. When you can easily find a book to read at the right level and on a specific topic, your child will find it far more enjoyable to keep reading.
On the other hand, if you have a reluctant reader, using a screen to read might be more appealing. Kids are just like us. They are often far more interested in things when they're on a shiny colorful screen. For these kids, a digital library can be a sneaky way to get them more engaged in reading. Turning the pages is somehow more fun when you do it by tapping on a screen.
Research/Inquiry-Based Learning
As your kids get older, they're going to start asking a lot more questions. You don't always have to have the answers. Sometimes, not giving them a solution is a great way to encourage them to get learning for themselves.
The next time one of your kids asks you a question that you can't or don't have time for, why not encourage them to find out for themselves. You can direct them to an age-appropriate website, like How Stuff Works, PBS Kids, or Sesame Street. This sort of self-guided learning is an important skill to learn. To get the most out of this, you should try and make time to sit and chat about what they found out. Over dinner is a great time.
Gamification
Well designed games can be a little addictive. They use awards and celebrations to keep you playing. That same addictiveness can be used to make learning more fun. There are some really well fleshed out games that have well-designed mechanics that get kids really learning and engaged in what they're doing. Some good examples to look at are Timez Attack, which teaches times tables, or Dinorama, which introduces a range of fundamental skills.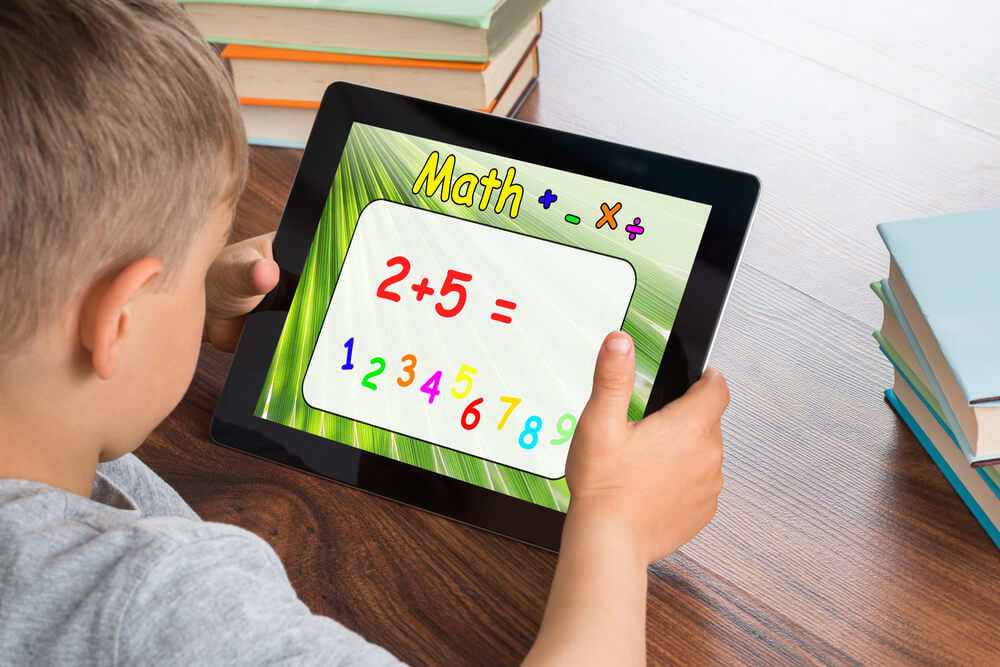 Happy Learning!