Monday was a thrilling day for us and for our robotic bartender Cecilia.ai. 
After a year of lockdowns and public-gathering restrictions, thanks to the vaccines, Israel is finally starting to return to the days prior to the global pandemic: a life without maks, a life with restaurants, a life with live concerts, a life with in-person events.
One of these events that marked the return to sanity, was Tech on the Roof, organized by Israeli daily business newspaper Calcalist and sponsored by Bank Hapoalim. The event was held on the rooftop of House On The Sea in Jaffa, with a clear view of the Mediterranean Sea on one of the hottest days of April.
The event's agenda and list of guests included key members of the Israeli ecosystem (like Assaf Rappaport from Wiz and Omer Keilaf from Innoviz), representatives from the Israeli startups that made it to Calcalist's Top 50 Promising Startups list, and a special guest star: our interactive bartender, Cecilia.ai.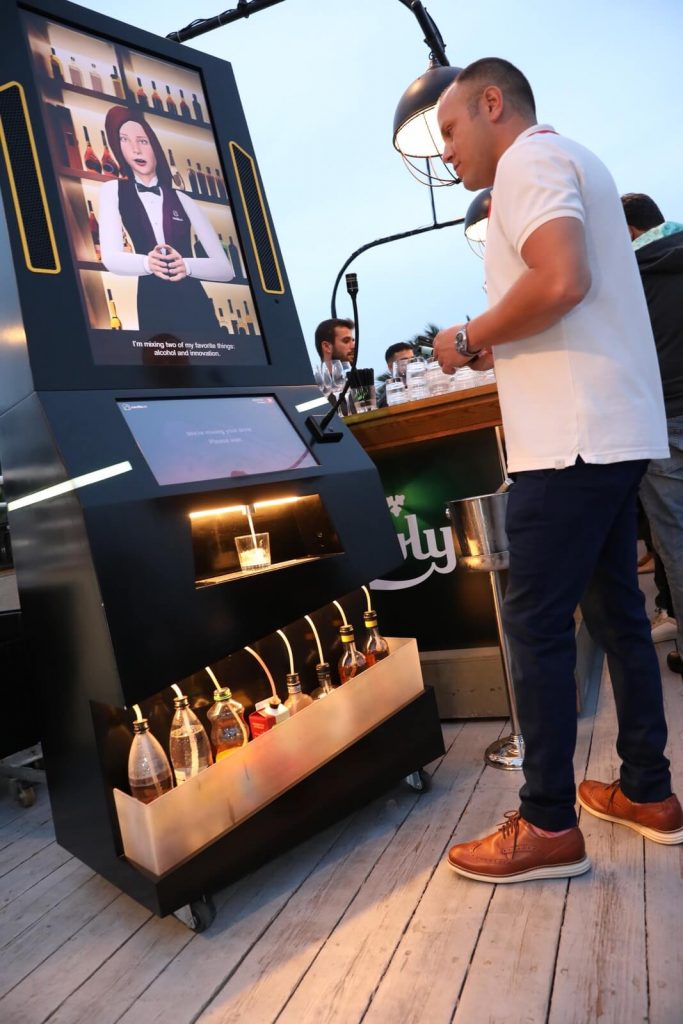 The evening began a bit after sundown, at 7 pm, as the weather improved and Cecilia was already in place, ready to shake and mix for 200 tech-savvy attendees. She (yes, we refer to our interactive bartender as "she") was pre-customized and personalized for the event with tech-themed cocktails (e.g. Ruby on Rocks, Gin N' Tech), a branded menu, and sentences related to the event, the speakers, and the winning startups. 
Among Cecilia's clients for the evening, you could find Yoel Esteron- the publisher and founder of Calcalist- and Dov Kotler, CEO of Bank Hapoalim, both of whom were impressed by her abilities to make conversation and make cocktails.
As the evening went on, the music went louder and a mass of people gathered around Cecilia. She was busier mixing cocktails than having a chit-chat about startups, but handled the pressure easily, making a cocktail in just about 30 seconds.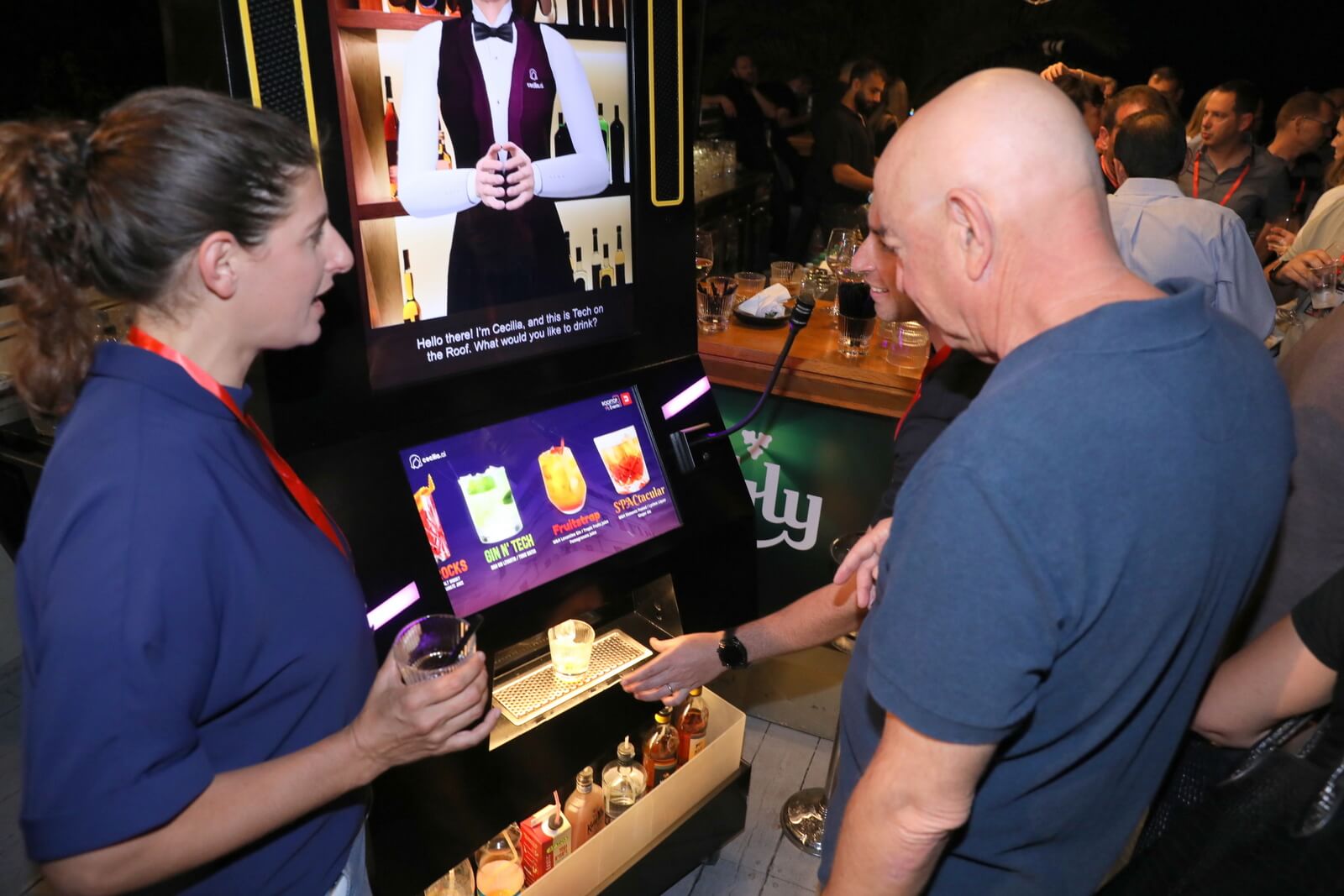 Other than bringing out Cecilia to the open and introducing her mixology abilities, it was refreshing to finally see people face-to-face; to mingle, to network, and to exchange physical business cards. We hope that this small event is the kickoff of many other- and bigger- events here in Israel, but also around the world, because we surely missed this.