CES 2022 was an event that we, and the rest of the tech community, have anticipated for so long. Its online edition last year was nothing short of the real thing. The whole point of CES is to be there; to experience, to touch, to witness these crazy, groundbreaking technologies with your own eyes, without any edited promotional videos. What can we say? We're so glad that we did it.
This year's CES was supposed to mark the return to some sanity and the ability to hold large events again, but just when we thought the pandemic was behind us, the Omicron began to raise its head. As a result, several large companies have decided to exhibit their newest products online during this hybrid version of CES. And while this year's attendance was a bit low, you could still see some crowds- specifically at the Venetian Expo, standing in long lines to see a robotic bartender that was serving free cocktails to anyone who asked for it. 
We're talking about our Cecilia.ai, of course, who had managed to stun an audience that thought they've already seen it all- with its conversational AI and mixing abilities, and a unique menu, design, and witty script created for CES. The cocktails created for the event were the whisky-based Metaverse and the Ale-on-Cask, a pun that pays homage to TIME magazine's Person of the Year. The other cocktails were a gin and tonic called Tech-Tonic and a vodka mixed with cranberry juice, simply called Cranberry Pi.
Now, that's a giveaway the attendees will never forget (unless they drank about 5 of these).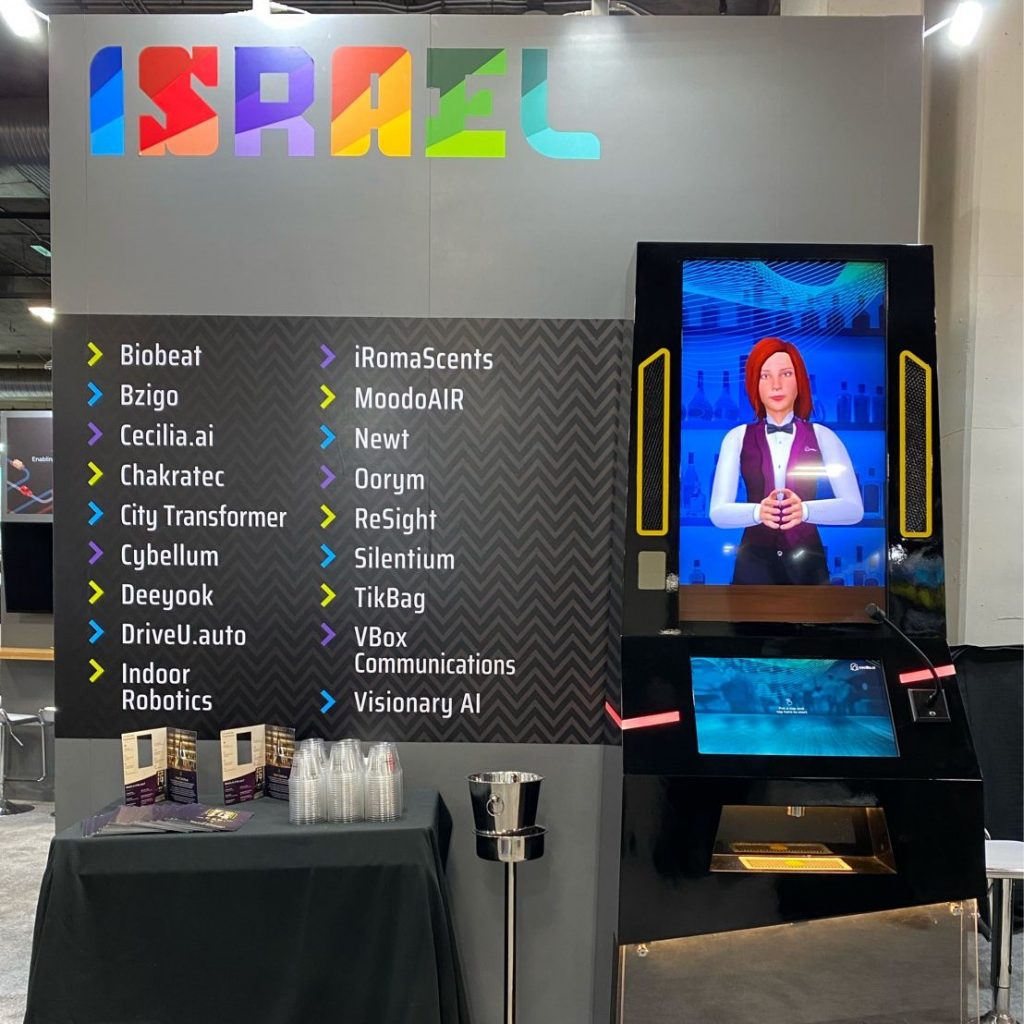 Cecilia.ai, as we mentioned previously, took part at CES as a member of the Israeli startup pavilion, organized by the Israel Export Institute alongside companies such as Bzigo, Silentium, Biobeat, and others. Its robotic bartending abilities were even used for the Happy Hour held at the pavilion on the second day, and drew in many visitors, as planned. 
Not that it took us by surprise, but it was thrilling to see how excellently Cecilia.ai handled the pressure at a massive event like this, and how smoothly it all went. According to our data dashboard (which you could see updated in real-time on a screen next to Cecilia), she made about 600 cocktails these 3 days, with an average of 1 minute per session which includes ID scanning, chatting, and making a drink.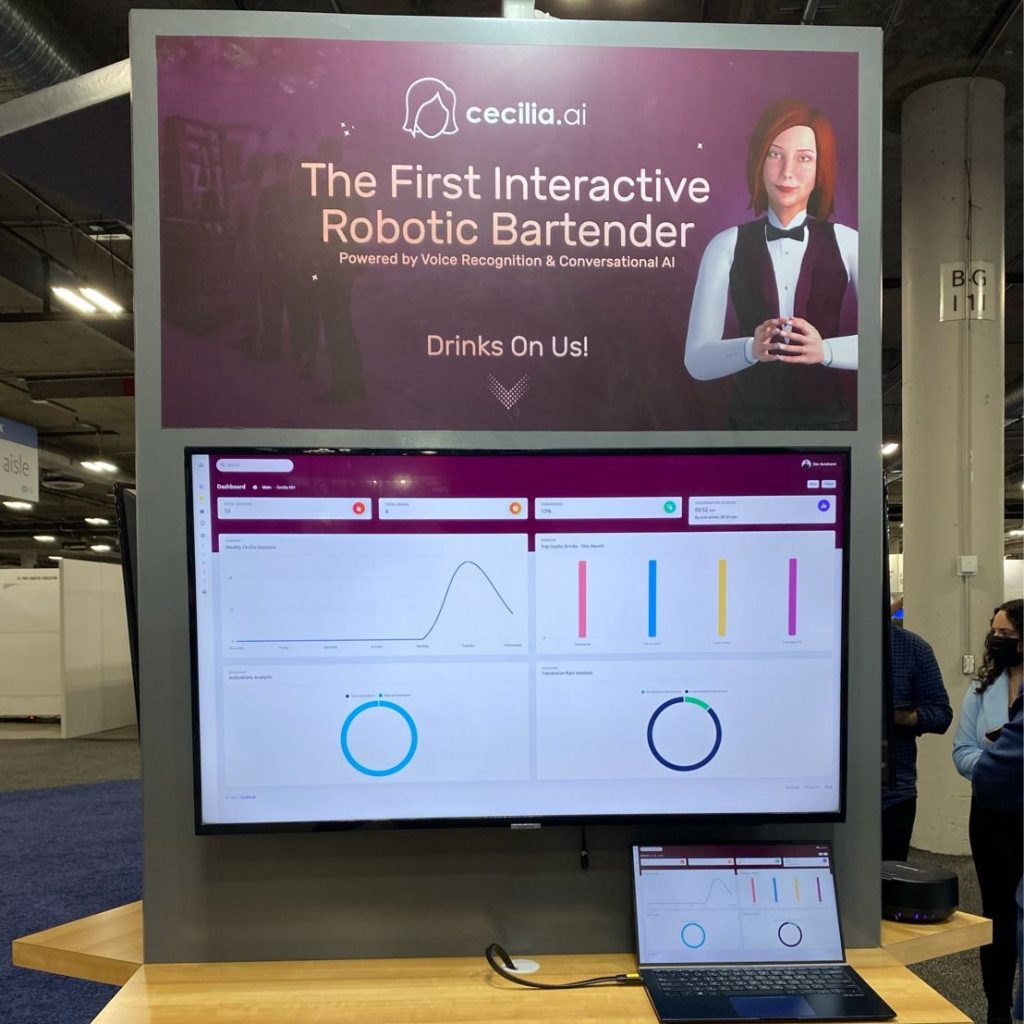 In the little free time we had to wander around the 2,000 booths at the conference, we were awed by the craziest of innovations. Like Ameca- a humanoid with facial expressions and nearly-human chatting abilities, a changing-color car by BMW, a bodysuit for the Metaverse, and even a creepy child-humanoid called Pedia_Roid that simulates health emergencies or a visit to the dentist, just to name a few.
It's an enriching and enticing experience seeing all the latest developments all in one place, as well as trying to guess which technologies would last, which just looked impressive on CES, and which will change our lives in the near future.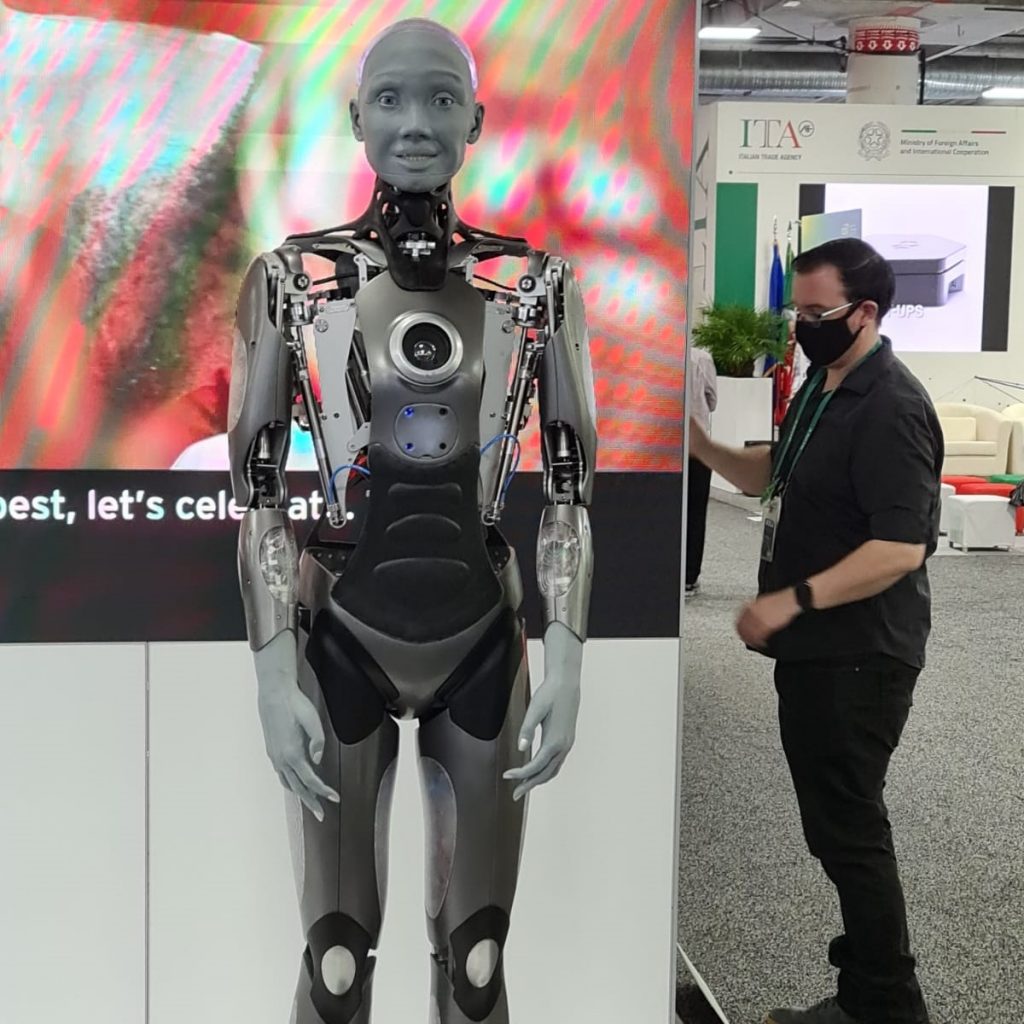 Before we wrap up, we'd like to thank the Israel Export Institute, its partners, and all the rest of the people who worked days and nights to help us bring Cecilia.ai to CES 2022. We never would've made it without your support.
See you again at CES 2023!